News Details
PTP-3 Portable type Safety Valve Test Bench Testing in Our Company
Author: Date: 2014-7-13 23:31:59
Customer who from malaysia is inspecting PTP-3 Portable type Safety Valve Test Bench Testing in Our Company.
The PTP-3 safety valve test bench can test safety valve range from DN15-150mm.
Test nitrogen pressure up to 150bar.
All of test bench frame made of SS304.
Before delivery welcome customer go to our company for inspection.
We will testing items as customer's request, also train customer how to use test bench for free in our company.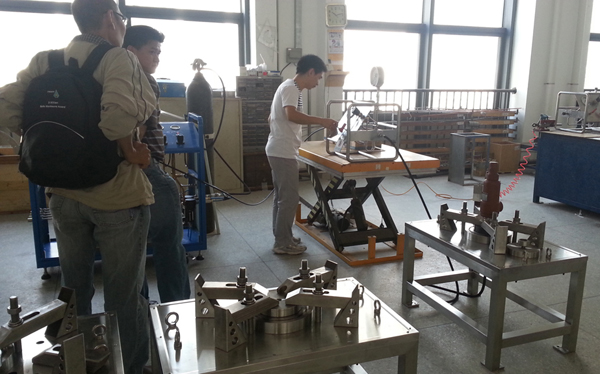 Products Catagories
Contact Information
Shanghai Zengxin Machine Electron Technology Co.,Ltd
Add: No.165 Hengfei Road, Jiading District, Shanghai China
Tel.: 0086-137 0588 0773
Fax: 0086-21-59586599
Email: info@valvestest.com
Skype: benqpan
Web: http://www.valvestest.com