News Details
Safety Relief Valve Test Bench Delivery to Russia
Author: Ben Date: 2014-7-13 23:13:45
Our TPU3100-DL type Safety Valve Test Bench is inspected by customer who from russia.
The TPU3100-DL type safety valve test bench, test range from DN15-200mm and DN200-400mm.
Test nitrogen pressure up to 480bar and test water pressure up to 680bar.
It has both small and big clamp station and with AT-31 system, it can set test parameters, show test cuver and print test report.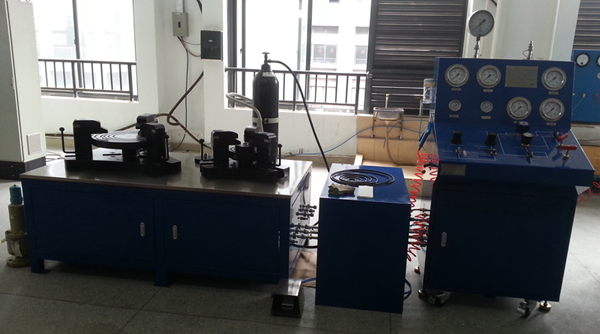 Products Catagories
Contact Information
Shanghai Zengxin Machine Electron Technology Co.,Ltd
Add: No.165 Hengfei Road, Jiading District, Shanghai China
Tel.: 0086-137 0588 0773
Fax: 0086-21-59586599
Email: info@valvestest.com
Skype: benqpan
Web: http://www.valvestest.com