News Details
Touch Screen Monitoring System For Valve Inspection
Author: Ben Date: 2014-7-23 0:32:22
"Touch screen" monitoring system is made up of industrial touch screen computer, pressure sensor, conversion module, switch power, printer and control software.
The system can record and print out parameters of test valve.
Customer can choose test item as back seal test, shell test, High pressure water test and low pressure air test.
The system can record test pressure and time in digital and image curve in test process.
So it is widely used in valve test bench to printer the test pressure cuver show to customer for record.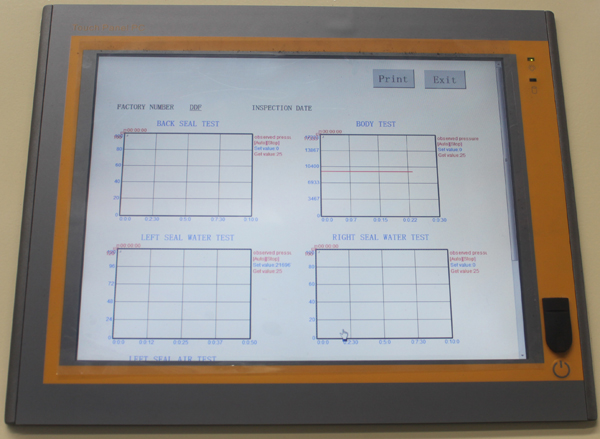 Test Cuver


Test Report

Products Catagories
Contact Information
Shanghai Zengxin Machine Electron Technology Co.,Ltd
Add: No.165 Hengfei Road, Jiading District, Shanghai China
Tel.: 0086-137 0588 0773
Fax: 0086-21-59586599
Email: info@valvestest.com
Skype: benqpan
Web: http://www.valvestest.com