Products Catagories
Contact Information
Shanghai Zengxin Machine Electron Technology Co.,Ltd
Add: No.165 Hengfei Road, Jiading District, Shanghai China
Tel.: 0086-137 0588 0773
Fax: 0086-21-59586599
Email: info@valvestest.com
Skype: benqpan
Web: http://www.valvestest.com



Products
Horizontal Valve Test Bench

Model: YFB-DL1200/1400 Screw Type
Description:
Screw Driving Type Introduction:


The movement of top pressure device from motor through clutch, reducer and gears is transferred to vice-toop screw nut body. The movement of vice-top screw nut body has the funcation of fast forwrd, slow forward and rewind. When blind flange pressing valve according to set pre-top pressing power, top screw system stop automatically. Top screw control pre-top pressing power to valve by setting magnetizing current of magnetic clutch and very convenient and reliable operation. The system makes test valve and vice-top screw body nut not to be damaged due to overload. The magnetizing current will be adjusted before leaving factory, when maintaining equipment, you can start " magnetic clutch " and adjust magnetizing current of screw forward and backward.
Seal Blinds for Screw Driving Type Valve Test Bench:


1. Screw type valve test bench is suitable for
Inner Tunnel Seal Blind
.
Every size of valve need one matchup Inner Tunnel Seal Blind.
(Mostly of customer make blinds by themselves, also we can make blinds as customer's drawings).
2. If intend to use O ring seal blinds and groove seal blinds for testing, it need "
bootstrap tank system
".


Main Technical Parameters:



Clamp Power can be designed as customer's request.
Max.Clamp power can up to 4600 tons.


Pitctures for Reference: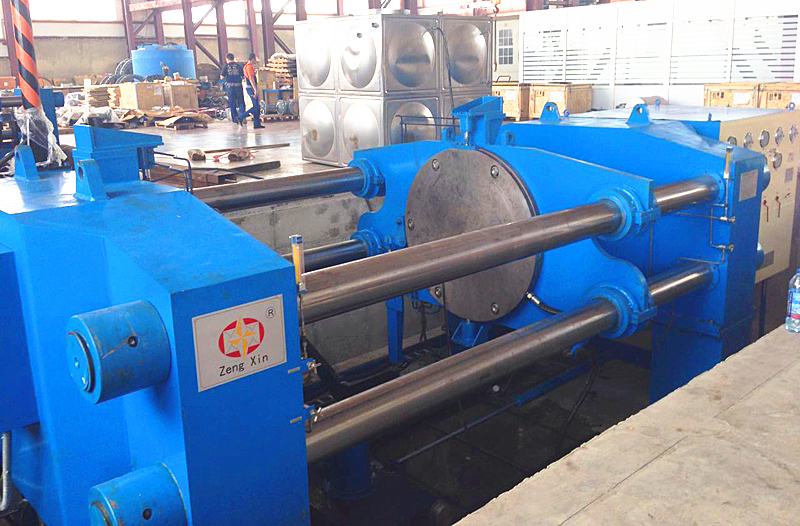 Clamp Item Video for reference:
Related Product
Hot Product